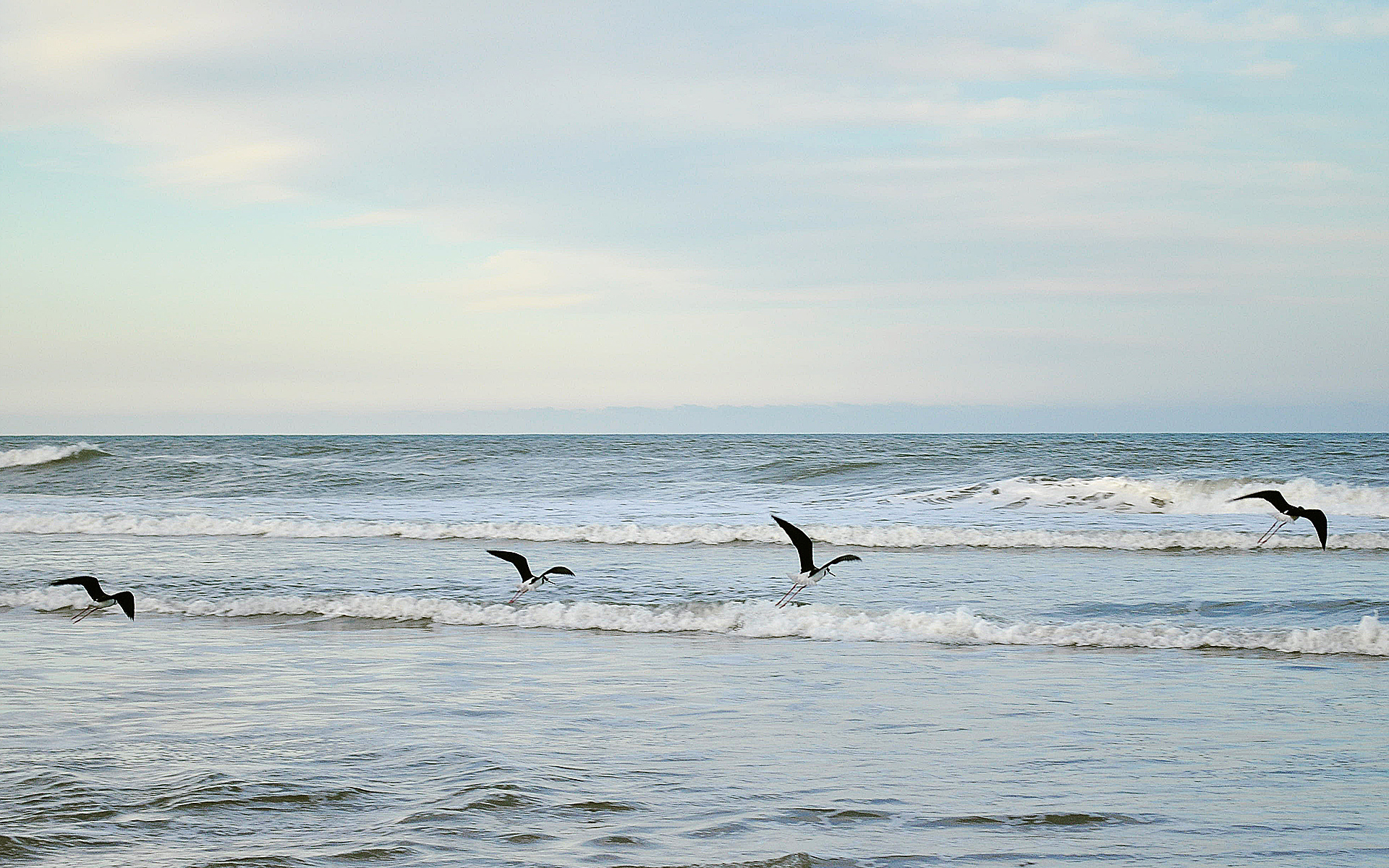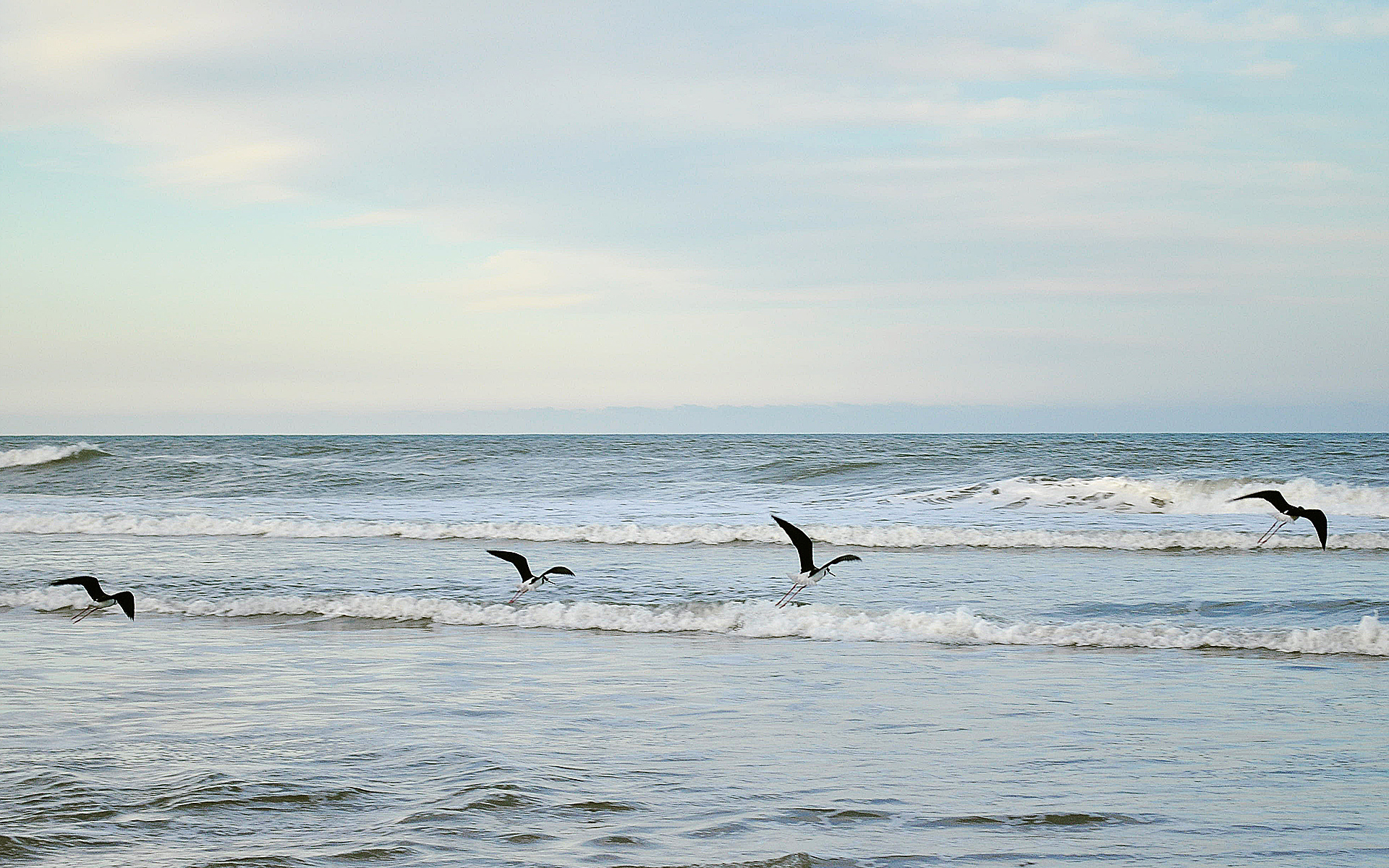 The Beach
I really like the beach shore. Especially in the winter.
The contrast between the ocean and the sand. Looking to the horizon, where the sky and the water meet. The light reflecting on the ocean, different at each time of the day. The wind running free, with no obstacles.
That's why I like the beach. But I thinks it's not only because of that.
------------------------------------------------------------------
Gosto de praia, especialmente, no inverno.
O contraste do mar com a areia. Olhar para a divisão do céu com a água até a curva do horizonte. A luz que bate na água e reflete de um jeito diferente a cada hora do dia. O vento que sopra livre quase sem obstáculos.
É por isso que eu gosto de praia. Mas acho que não é só por isso.